Six year-old Martha is a happy little girl.
Like most children her age she loves to play with LEGO, bounce on her trampoline and spend time at the beach. Martha was just two weeks old when her parents were given some very worrying news.
Their little baby had Septo-Optic Dysplasia, a rare brain disorder where the optic nerve fails to develop properly in-utero. There is no cure, and many people with this diagnosis will experience severe vision loss for their whole lives. Martha is completely blind. Unlike the majority of people living with vision loss, Martha doesn't have any light perception at all.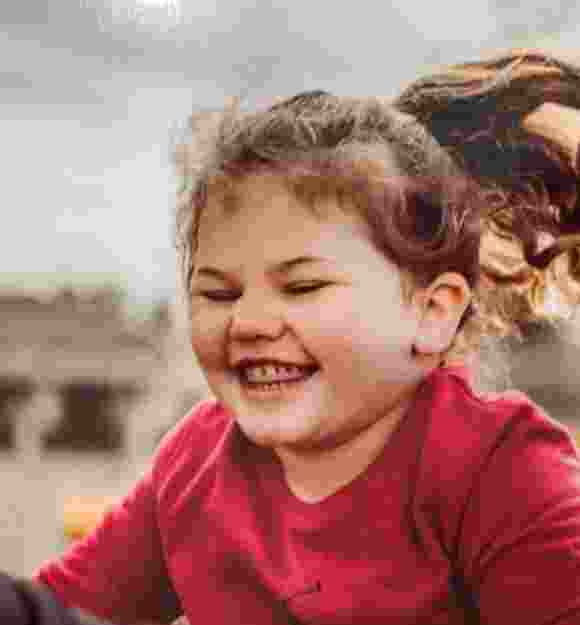 The first years of a child's life are full of change, wonder and potential. For children with vision loss, this time of growth is no different – but it may take longer for them to reach developmental milestones compared to children with sight. Living with low vision or blindness affects a child's understanding of the world, hindering their motivation to move around or explore.
Thanks to your support, we are able to provide specialist support to children like Martha and their families, helping them to develop alternatives for interacting with their environment.
And because of the generosity our kind supporters, Martha and her family continue to thrive.
"The team at Guide Dogs has been part of our lives since she was tiny," says Martha's mum, Gemma.
"Guide Dogs Orientation & Mobility Specialists Mel and Justin, have taught Martha so much. By the time she was four,  she had already learnt how to explore and move around safely with a white cane. They helped us realise that everything would be fine. Martha would be able to do almost everything that other kids can do – we just needed to find a different way to go about some of them."
"The support has also helped Martha to be resilient. Justin is amazing with Martha. He's kind, patient and supportive but there's no attitude of 'poor little Martha, she can't see,' which, sadly, still happens sometimes when we're out and about.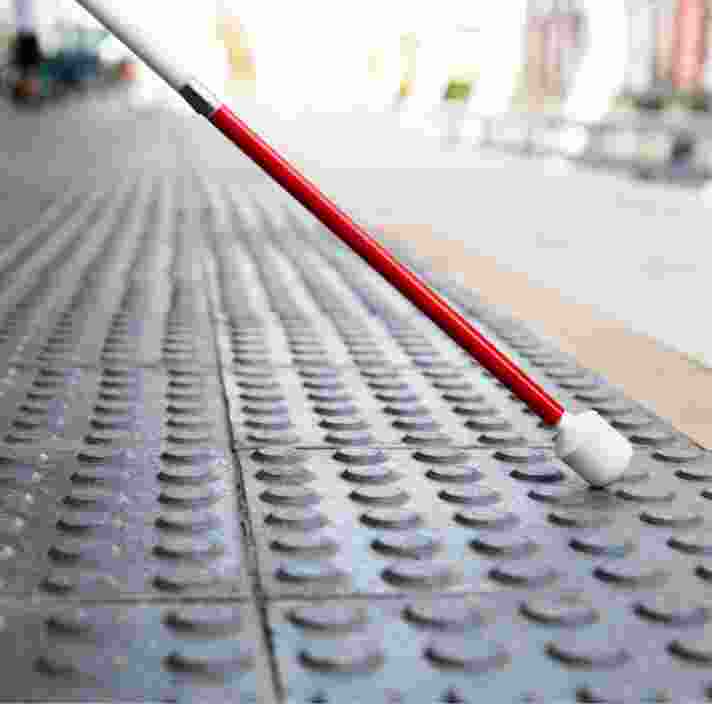 Martha is coming to the end of her first year at school and thanks to the generous support of people like you, she is thriving.
"Martha is an incredible kid," said Justin (pictured, right). "It's such a pleasure watching her develop her skills. Before Martha started school, we spent a lot of time helping her to move around safely independently. We'd go to the park and experience different ways of moving, like playing on the swings, or jumping on a trampoline"
Justin is now working to support Martha at school, ensuring she can move around independently, join in with classroom activities and help her engage with her classmates.
"At the moment we're working on Martha turning her head to face the person she's talking to," said  Justin. "And we're supporting Martha's classmates and teachers to start conversations by letting Martha know whose speaking and ensuring that she can join in. It might be something as simple as helping conversations flow during recess."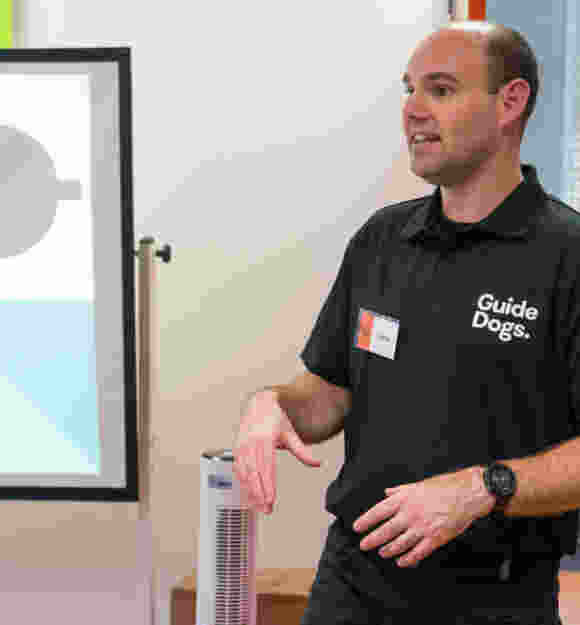 "For a blind child, so much of what's going on can be missed unless people around them help them understand. So for example, we'll encourage Martha's friends to tell her what's going on. It might be something simple like 'Hey Martha – I'm eating a bag of popcorn today. What's in your lunchbox?' to ensure Martha knows what's going on around her."
Justin is also helping Martha to find her way around school. For example, by putting small pieces of Velcro on Martha's classroom door so she can feel if it's the right room. "Martha has come such a long way since the start of the school year," said Justin. "We used to hold hands when we moved around the school grounds together, but now she's exploring much more independently as I teach her to use her long cane explore her world safely."
Will you give a gift today to help children like Martha?
"Without Guide Dogs, I have no idea what our lives might be like," said Gemma. "They've helped change everything for us. They have helped Martha to live and experience life. They've not just taught Martha, but they've taught us. We are so very grateful for everything."
I'm sure you'll agree that Martha – and other children who are are growing up with low vision or blindness – deserve to reach their full potential just like any child. With your help, Martha will continue to receive specialist support throughout her childhood from Guide Dogs.
In the future, Martha may even choose to utilise a Guide Dog, giving her even greater freedom.
At a cost of more than $50,000 to breed, raise and train a Guide Dog, it is support from people like yours that help us provide these life-changing dogs to those who need them.  If you want to help children like Martha to live their best lives, please donate today.