Work with us
Our people are key to the success of what we do.
At Guide Dogs SA/NT, you'll be surrounded by passionate and driven people who share your commitment to making a difference.
We have some of the most talented and experienced people in a diverse range of roles from Client Services, to Dog Services and Corporate Services.
For more than 60 years, we've embraced a culture of innovation to find solutions that will make the biggest difference for our clients. As Australia's Most Trusted Charity, we also have a long-standing reputation in the community for doing what's right.
Our highly-skilled staff love their work and are encouraged and supported to drive their own careers through professional development. Our staff also enjoy flexible working arrangements and attractive salary packaging. Our Head Office is in a great city location in Adelaide, and we also have an office in Darwin.
If you're passionate about making a real difference in a fun and collaborative environment, a career with Guide Dogs SA/NT could be for you!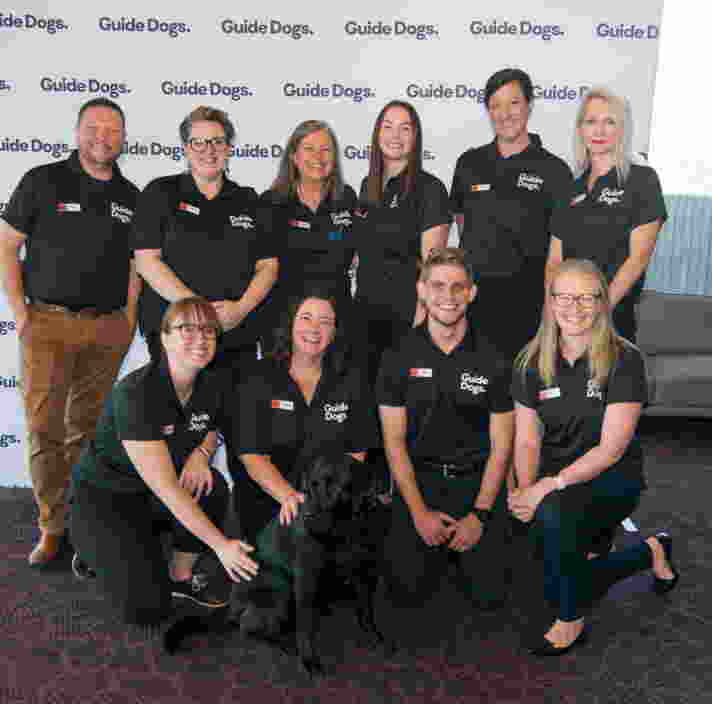 Applying for a role
Stay up to date with new career opportunities.
All employment opportunities will be advertised on this page and, where appropriate, on other relevant job search websites (SEEK, ProBono, Ethical Jobs, International Guide Dog Federation, Fundraising Institute of Australia etc).
Applications for advertised positions must include a cover letter, current resume and be sent to job.applications@guidedogs.org.au unless advised otherwise. All applications will be reviewed by our Human Resources team and be responded to. We do not accept unsolicited applications. We will only review and accept applications for positions that are currently available.
All employees of Guide Dogs SA/NT go through a rigorous background check prior to being offered a position. This will include a National Police Check and International Police Check (if you have lived overseas for more than 12 months in the last 10 years). Additionally, Guide Dogs SA/NT staff must acquire and maintain a clear Working With Children Check and, depending on the position, an additional check with the Disability Workers Exclusion Scheme.
Current vacancies
Learn more about the roles available or apply to join our team.