Pets and retired dogs
Our dogs can follow different career paths.
While Guide Dogs play a life-changing role in supporting people with blindness and vision impairment, many of our dogs continue to offer the same safety, support and companionship after they change careers.
These dogs are called 'retired' or 'career change dogs': that is, those who have finished their time as working Guide Dogs, and dogs with unique personalities or other traits that mean they haven't fully graduated from their Guide Dog training.
Career change dogs are paired mostly with people who are already receiving services or supports from Guide Dogs. With their calming presence and unique training, career change dogs can bring a sense of support and friendship to both individuals and families. They also offer the benefit of encouraging regular exercise through walking and playing.
Retired Dogs can make wonderful pets when there's a perfect match between each dog and their new forever-family.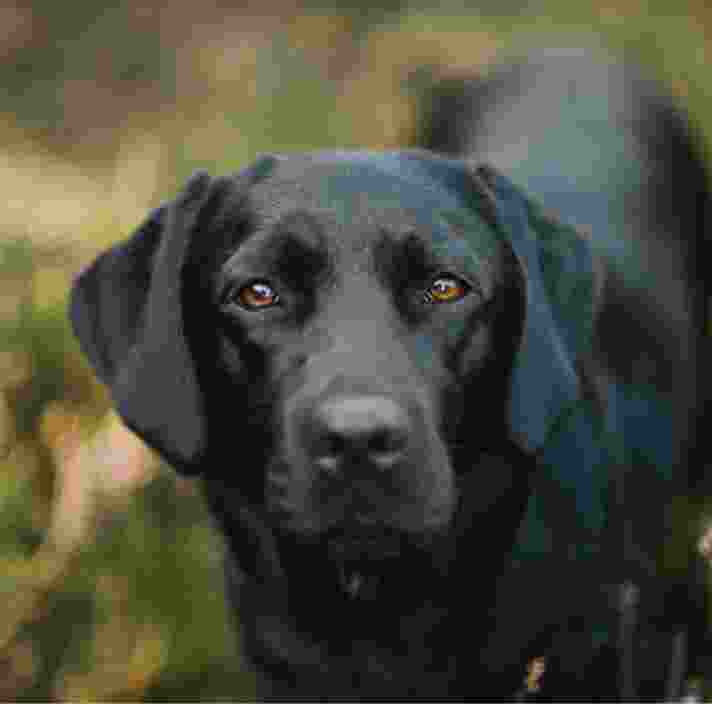 Applying for a retired dog
Find out if you meet the criteria for a career-change dog.
If you apply for a retired dog, there are some important details to consider, including:
Clients and their families are given first option to retain a retiring working dog. Sometimes, it's best for dogs to stay in the home they know.
When a dog becomes available, the entire waiting list is examined to find the best possible match between the dog and the applicant. We also consider lifestyle, location, experience with Guide or Autism Assistance Dogs and more.
Supply fluctuates and demand is high, so waiting times can be lengthy.
We only place our dogs in a home where they will have human companionship for most of the day; this includes living and sleeping inside as part of the family.
You will be given an opportunity to meet any dog offered to you before purchasing, and in most cases, a two-week trial period is provided.
If you have any further questions, please contact our Client Services team:
Legal access rights
'Access Rights' mean that everyone can participate in our community equally.
It's having a shared ability to go where you want, when you want, and providing the same experience for people of all ages, lifestyles and abilities.
If you're a person with blindness or vision impairment, or a child with autism, your rights are protected by three key pieces of legislation:
Disability Discrimination Act, 1992
Equal Opportunity Act, SA 1984
Dog and Cat Management Act, SA 1995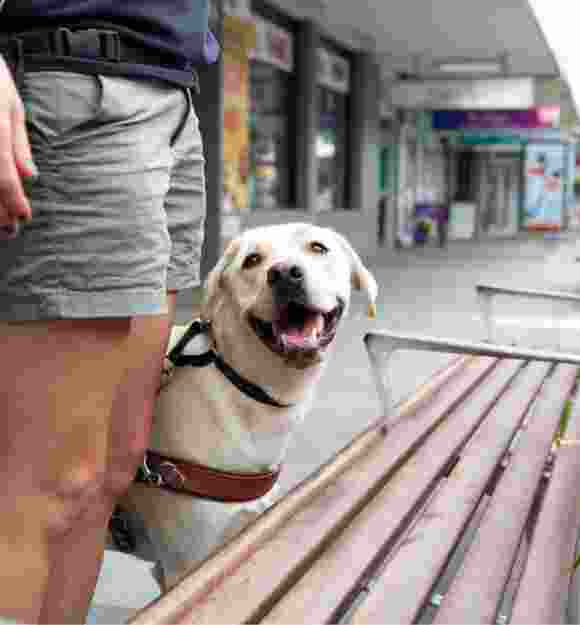 This means accredited assistance animals – including Guide Dogs and Autism Assistance Dogs – are legally allowed into all public places in South Australia. This includes:
Public transport (including taxis)
Shops and supermarkets
Cafes and restaurants
Pubs and clubs
Hotels and motels
Hospitals.
For more information on your legal access rights, please refer to the Australian Human Rights Commission.
Service Dog etiquette
How to approach a person with a Service Dog.
Service Dogs, including Guide Dogs and Autism Assistance Dogs, take on special responsibilities whenever they are matched with a person with vision impairment or autism.
If a Guide Dog is wearing a harness, or an Autism Assistance Dog is wearing a coat, they are performing an important job as part of this partnership.
If you see a Service Dog in a harness or coat, he or she should not be:
Patted
Fed or rewarded
Distracted in any way.
Any of these behaviours can cause the Service Dog to lose concentration and put their handler at risk.
Other tips to keep in mind when you see a Guide Dog or Autism Assistance Dog in the community include:
Always talk to the person with the Service Dog, not to the Guide Dog or Autism Assistance Dog.
Keep your own dog on a lead in public places to keep them from distracting or interacting with the Guide Dog or Autism Assistance Dog.
Try to avoid providing any training tips for the Service Dog. The person with the Guide Dog or Autism Assistance Dog has been trained in the most appropriate techniques for working with their dog.
Only provide assistance if the person with a Service Dog asks you to do so.
Learn more about best-practice techniques for assisting a person with blindness in the community, or learn more about our Service Dogs.