Engagement opportunities
There are many different ways we engage with organisations and corporate supporters.
By partnering with Guide Dogs, your business will demonstrate your commitment to enabling independence for people in our community living with disability. You will also benefit from our strong brand awareness and trusted reputation.
Opportunities include:
Partnership:
A tailored partnership designed to meet your business needs and make a meaningful contribution to the community.
Philanthropic Support:
A personalised and tailored donation experience designed to ensure your investment delivers a greater impact.
Workplace Giving: 
Providing your staff with the opportunity to reduce their taxable income with regular pre-tax donations directly from their pay.
Corporate Volunteering: 
A wonderful opportunity to nurture staff morale and team building, while contributing to the community.
Buying or Reselling Guide Dogs products:
We have a range of Guide Dog merchandise and gifts, every product you buy supports our puppies-in-training on their journey to become Guide Dogs, Autism Assistance Dogs or Facility Dogs.
Hosting a Collection Dog:
By having a Collection Dog at your business, you can raise vital funds for Guide Dogs at no cost other than a small amount of counter or floor space.
To partner with one of Australia's most trusted and iconic brands, please contact our Community & Corporate Partnerships team:
Workplace giving
Learn how your workplace can get involved.
Workplace giving is a simple, effective and secure way for employees to make a regular pre-tax donation directly from their pay.
A workplace giving program is an excellent way to boost employee morale, while achieving your corporate social responsibility goals. There's also the opportunity to maximise your company's impact by pledging to match staff donations. Not only will you improve staff participation and engagement, but you'll demonstrate your company's commitment to an ethical, inclusive workplace that is driving social change.
Workplace giving helps us continue to deliver our vital services and make a meaningful difference in the lives of others.
Learn more about supporting Guide Dogs through Workplace Giving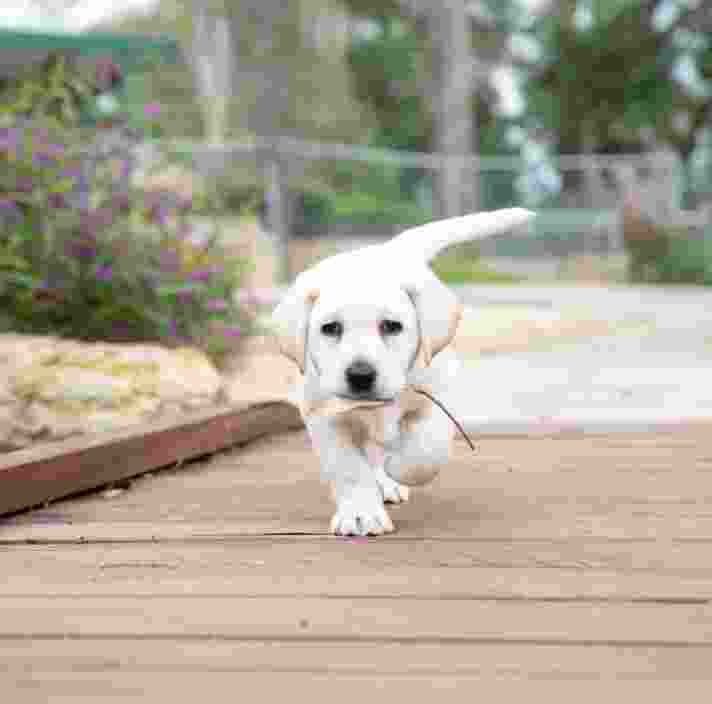 Our partners
Thanks to our generous partners!
We are able to provide services for those with low vision or blindness thanks to generous contributions of our partners.
We would like to thank our major Corporate Partners, Trusts & Foundations, Community Partners and Top Model Collection Dog Hosts for the difference they make in the community.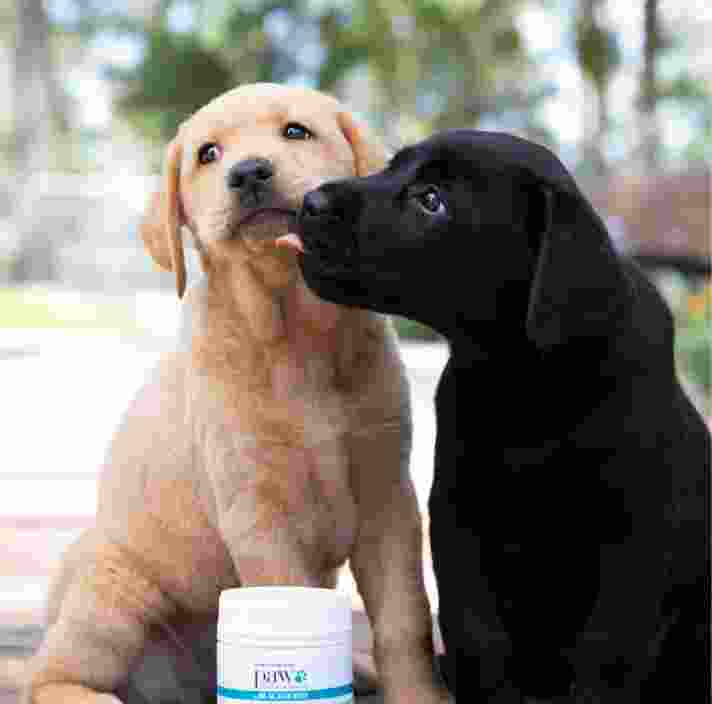 Our national partners
Get to know our amazing National Partners.
ADVANCE™ is one of Guide Dogs Australia's longest-standing partners. ADVANCE™ supports the health of our growing Guide Dogs through the donation of super premium dog food for our full colony of dogs.
Boehringer Ingelheim Animal Health Australia has a long-standing partnership with Guide Dogs Australia that continues to support and enhance the health, well-being and protection of Guide Dogs.
Boehringer Ingelheim Animal Health Australia provides complete preventative health support for our puppies and adult dogs, with the on-going provision of NexGard SPECTRA® and canine vaccines.
Whether our dogs are in training, working, or enjoying some downtime, it is essential that they are protected from parasites and infectious diseases.
Our partnership with Boehringer Ingelheim Animal Health Australia means that our dogs will be protected whether they are going into a Guide Dogs Centre for training, to the park with a Client, or on a bushwalk with a Puppy Raiser or Handler.
Coles has supported Guide Dogs Australia for many decades through the placement of collection dogs across their national network of supermarkets and the sale of Coles Community Bags. Coles has raised more than $10 million for Guide Dogs Australia since 1982.
Dimple Optics provides subscription contact lenses delivered to your door so you never run out again. Manufactured here in Australia, their daily lenses offer high quality at an affordable price while supporting Guide Dogs Australia.
Since 2005, Expr3ss! has brought much-needed relief to HR teams and recruiters through its unique and proven predictive hiring technology. Relief from the burden of evaluating, assessing and appraising candidates to shortlist.  Quality in new hires from all walks of life is at the heart of Expr3ss! and quality drives our new partnership with Guide Dogs Australia,  including sponsorship of a Guide Dogs puppy.
Greenstone Financial Services specialises in the design, marketing, distribution, and administration of insurance offering a range of products in the life, funeral, income protection, car, home, travel and pet insurance categories.
One of our valued national partners since 2018, Greenstone Financial Services supports Guide Dogs Australia through the provision of Guide Dogs Pet Insurance, which offers insurance for dogs, cats, and Registered Guide Dogs to help cover unexpected veterinary costs.
By choosing Guide Dogs Pet Insurance, you are also choosing to make a difference in someone's life. This is because a portion of first year policy premiums goes to support Guide Dogs Australia provide vital services for Australians living with low vision or blindness.
Learn more about insuring your cat or dog with Guide Dogs Pet Insurance.
IDEXX is a global leader in diagnostic solutions for animals and has supported Guide Dogs Australia for more than 10 years through the complimentary provision of pathology tests for our national colony of dogs.
KONG Company has partnered with Guide Dogs since 2018 to make sure our dogs' development is supported through their iconic toys and expert enrichment advice.
Petstock is a 100% Australian, family-owned pet retail business which is proud to provide the best quality pet care products, services and advice. Their charity arm, Petstock Assist, provides ongoing support to Guide Dogs Australia through dedicated fundraising campaigns.
Ugly Fish Eyewear is a leading Australian eyewear label specialising in innovative and stylish sunglasses, safety glasses, and optical frames. Ugly Fish Eyewear donates $1 to Guide Dogs Australia for every transaction made via their online store that includes sunglasses and/or optical frames.
National workplace giving partners
Guide Dogs Australia workplace giving partners.
AMP Foundation

BHP

Deloitte Foundation

Lion

Viva Energy Australia

Westpac Group

PETstock Assist
Our South Australian partners
Get to know our amazing South Australian partners.
The Adelaide Animal Emergency and Referral Centre (AAERC) provides compassionate critical and emergency care for your companions when your regular vet is unavailable. AAERC provides Guide Dogs with in-kind emergency veterinary care, 24 hour emergency and surgical support, and endless peace of mind.
Auctus is a Registered Training Organisation (RTO) who provides accredited qualifications in business, community and non-accredited training, small business start-up training and advice, and coaching and mentoring to businesses in Australia, with a focus on practical confident application. Auctus has proudly supported Guide Dogs with a Donation for Purpose allocated to 10 training coats for our guide dogs and assistant dogs.
Thanks to our supporters with a Beyond Bank Community Reward Account, Beyond Bank generously provides Guide Dogs with close to $10,000 annually to help us continue delivering our essential services to the community. The Community Reward Account is another way for Guide Dogs SA/NT supporters to help us raise funds, simply by saving. The more you save, the more Beyond Bank provides back to us, at no cost to you. It's a great incentive to save for something special, you'll get a great interest rate and at the same time you'll be supporting our cause. To learn more, visit beyondbank.com.au, call 13 25 85 or visit your nearest Beyond Bank branch.
Copyworld is a national leader in the sale, support and service of Toshiba Multifunction Devices and Managed Network Solutions. A proud South Australian company, Copyworld is a long-term supporter of Guide Dogs. Previously they have sponsored several Guide Dogs through their puppy journey. Their support enables us to continue to train and raise Guide Dogs to change the lives of people living with disability.
OTRGive is an ongoing donation program from OTR to the community. As a partner of OTRGive, Guide Dogs SA/NT has received approximately $10,000 over the last 2 years. These funds enable young people with vision impairment to attend the Life Skills Camp program – a week-long camp that allows young people with vision impairment to connect with one another, learn practical skills for their future, and gain access to further services. The experience and confidence attained through this program provides children and adolescents with the independence needed to transition into adulthood.
Patrick of Coonawarra have partnered with Guide Dogs SA/NT over the last 3 years helping to create a community-minded network; leveraging the distinguished and reputable Patrick Wines brand through blindfolded tastings, activations and other promotional and fundraising opportunities.
RetireAustralia is a leading owner, operator and developer of retirement villages with a focus on creating thriving communities where older South Australians live the life they choose in their own home. Their South Australia villages are crafted to offer the ultimate in lifestyle, connection and support, and their independent living units and care apartments are designed to suit a range of tastes and needs.
Salmon Studio is a design studio that is passionate about creativity, strategy and client collaboration. They treat each client's brand like their own. Salmon are proud to be Guide Dogs' Design Partner, providing gratis account management and strategic consultation and design services at a reduced rate. Salmon have also sponsored puppies-in-training Sonic, Winter, and Polar.
Specsavers supports Guide Dogs SA/NT through cash donations derived from its Specsavers Community Program conducted in 26 participating Specsavers stores in South Australia.