What are Leisure & Lifestyle Services?
Develop new skills and build your confidence.
Our Leisure and Lifestyle Services are an opportunity to develop new skills and build your confidence in a supportive social environment. Group activities are designed to suit every person – regardless of your goals, age or level of vision – with elements tailored to suit your individual needs.
Benefits can include:
Building your confidence
Developing skills for independent living
Experiencing new activities or rediscovering past hobbies
Getting active and participating in the community
Meeting new people and connecting with friends.
All Guide Dogs clients are welcome to participate in our Leisure & Lifestyle activities. We also offer a specialist Carers' Group to support anyone who is caring for a Guide Dogs client.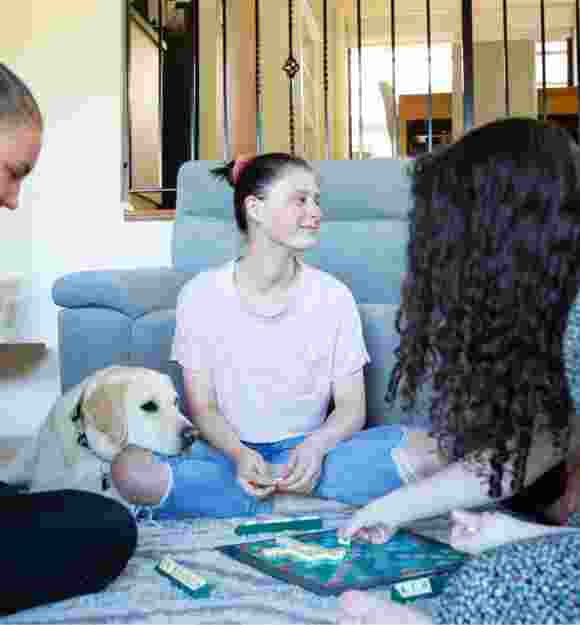 To learn more about any of the groups listed here or to find a Leisure & Lifestyle Service to support your goals, register your interest using the form below or contact our Client Services team:
Empowered Living Program
Learn skills to become more independent in everyday life.
The Empowered Living Program is a new skill development and education program specially designed for people who have experienced recent vision loss or blindness.
Through a series of group sessions, you can discover useful tricks, techniques and equipment to maintain your independence and feel safer at home or in the community.
The Empowered Living Program will explore a different topic each month. You can learn about simple adaptations to make life easier in your home, explore apps for reading and navigation, and get practical tips for personal grooming.
To learn more about the Empowered Living Program and to find upcoming sessions click here.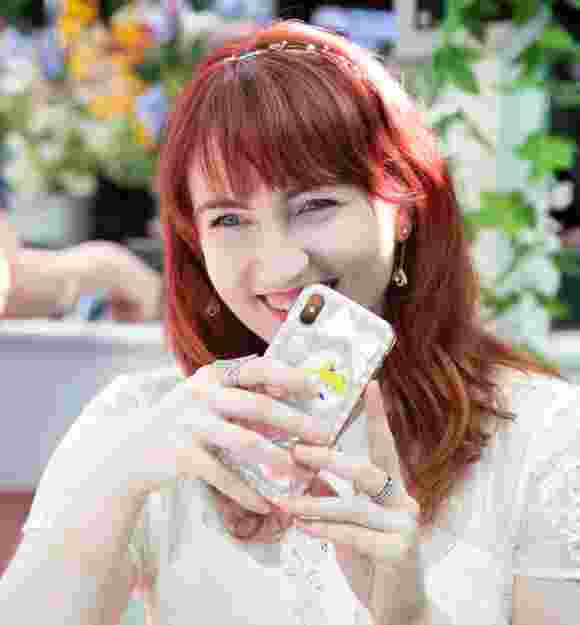 The program includes online and face-to-face sessions.
You can gain confidence from the comfort of your home, and then test your new skills and knowledge in the community with Guide Dogs staff by your side. You will also receive a handbook and a self-assessment questionnaire to track your progress.
Please contact Salina Shrestha at salina.shrestha@guidedogs.org.au or phone 08 8203 8347 if you would like further information or to express your interest in the program.
Life Skills Camp
Learn the value of leadership and teamwork.
Our annual Life Skills Camp supports children and teenagers living with vision impairment to work towards their personal goals for improved independence, confidence and wellbeing, while learning the value of leadership and teamwork.
Once per year, during school holidays, students aged between 10 and 18 from across South Australia and the Northern Territory are invited to participate in this life-changing experience. Our specialist team works with students to identify their goals and practice independent living skills through occupational therapy and orientation and mobility training.
In addition to helping students achieve their goals for improved confidence and independence, the camp offers young people a unique opportunity for social inclusion and community connection.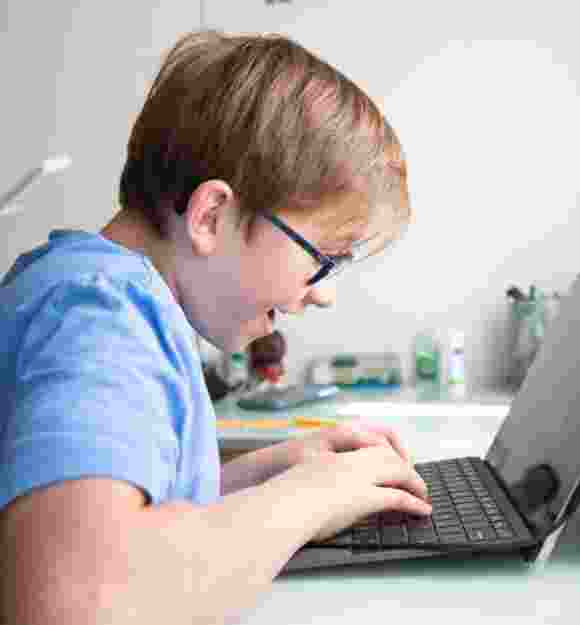 Camp highlights include:
Practising navigating unfamiliar environments
Experiencing new technologies and transport options for the future
Practising road crossing training and public transport training for greater freedom of mobility
Independently planning, shopping and preparing meals
Trying new sports, games and activities to build confidence and teamwork
Getting creative with tactile arts and crafts experiences
Building confidence, meeting new friends and making memories to last a lifetime.
To learn more about our annual Life Skills Camp, contact our Client Services team on 1800 757 738 or email support@guidedogs.org.au.
Music Appreciation Group
Connect with fellow music lovers.
Our monthly Music Appreciation Group is open to all Guide Dogs clients and brings people together to celebrate the ways that music enhances health and wellbeing. The group is suitable for all music lovers, regardless of age, musical ability, or preferred genre.
Activities include performances by talented local artists, discussions led by guest speakers, quizzes and trivia, karaoke and more. All you need to get started is a passion for music and the wish to connect with fellow music lovers in a relaxed social environment.
When: 1:30pm – 3:30pm on the second Thursday of every month
Where: Guide Dogs, 251 Morphett Street, Adelaide, SA 5000
Register your interest by calling our Client Services team on 1800 757 738 or emailing support@guidedogs.org.au.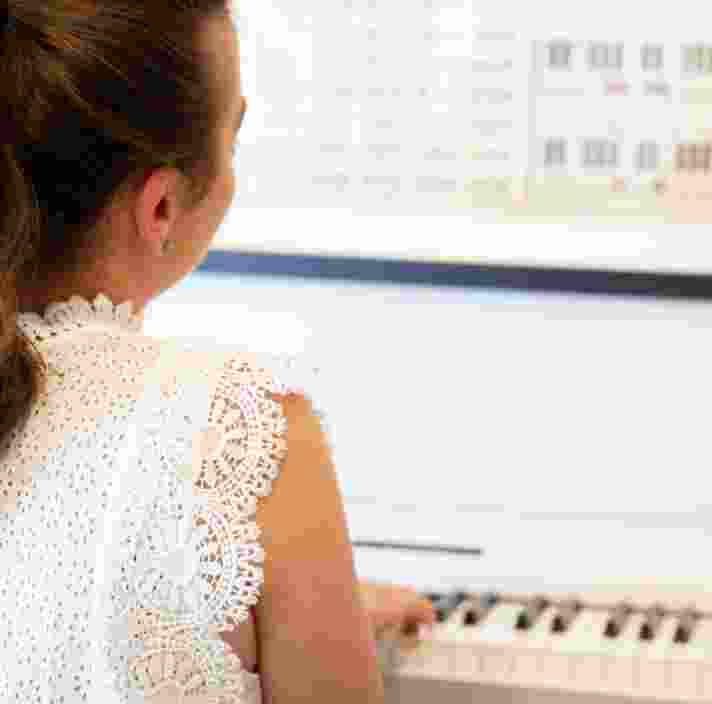 Carers' Group
Join a close community of fellow carers.
When you're caring for someone else, it's common to put your own needs last. Our monthly Carers' Group offers an opportunity to rest and reset in a supportive and compassionate group setting.
The group is open to anyone caring for a Guide Dogs client who has vision impairment or autism, and offers the chance to connect with people who can relate to your daily experiences. Share information, access resources, make new friends, and provide mutual support within this close community of fellow carers.
Participants in our Carers' Group also have the opportunity to attend a twice-yearly Carer's Retreat, providing a chance to connect, share experiences and focus on your own health and wellbeing.
When: 10:00am – 11.30am on the first Monday of every month.
Where: Guide Dogs, 251 Morphett Street, Adelaide, SA 5000.
For more information or to register your interest in our Carers' Group, contact our Client Services team on 1800 757 738 or email support@guidedogs.org.au.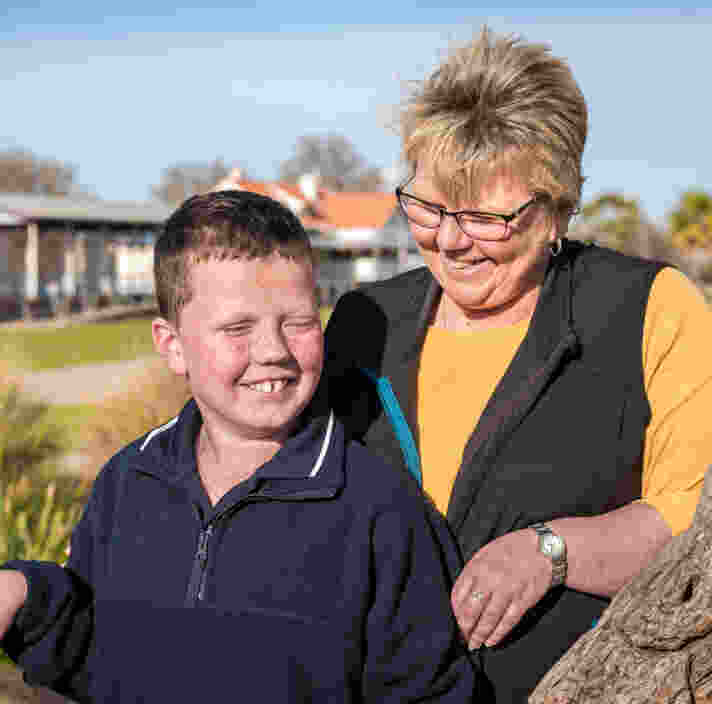 "The happy hour sessions are very helpful, inspiring and motivating. I have recently lost my vision and joining the sessions has been a fantastic way to meet other people and share each other's thoughts, feelings and experiences. I feel very reassured and supported in this group. I have learnt so much about managing life after vision loss through the discussions in this group."
Get involved with Guide Dogs
Learn more.
In addition to our existing Leisure & Lifestyle Services, we are currently developing a range of exciting initiatives to enhance your social connection, community participation and skills for daily living.
If you would like to know more about Guide Dogs' Leisure & Lifestyle Services, please contact our Client Services team: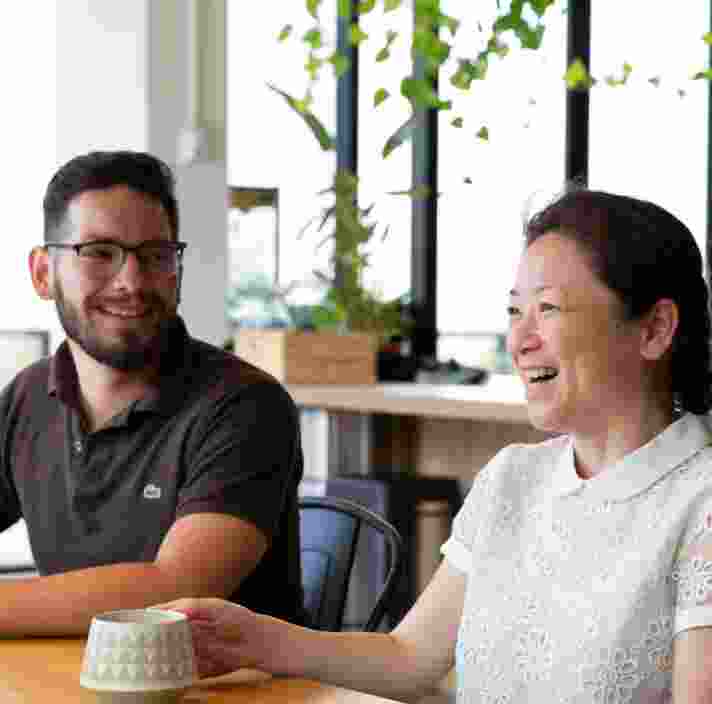 Ask for help
Enquire about our services
Register your interest below and our team will contact you with more information:
Access other support
Enhance your wellbeing.
We offer a full range of specialist support to enhance your independence and wellbeing. In addition to our Leisure & Lifestyle Services, you may benefit from: