How you can help
Our life-changing work is only possible thanks to our dedicated volunteers.
From administration to advocacy, fundraising to Puppy Raising, each volunteer makes a real difference for people living with low vision or blindness, children with autism, and their families.
Volunteer roles include:
Caring for our dogs and puppies on their journey to become Guide Dogs, Autism Assistance Dogs, or Therapy Dogs.
Informing the public and advocating for Guide Dogs through our Community Talks program.
Distributing, collecting and maintaining our iconic Collection Dogs and tap-to-donate machines.
Supporting with donor engagement, mail outs, phone calls, data entry and other administrative duties.
To learn more about how you can volunteer, check our current vacancies
Who can volunteer to help?
All volunteers must be at least 18 years of age.
Most of the volunteering activities require an ongoing commitment. If you can't commit to regular hours, you can still support us by becoming a puppy sponsor, making a donation or hosting a fundraising event to raise much-needed funds for Guide Dogs.
If you have particular skills or experience that you feel would be an asset to our work, please send an email to volunteering@guidedogs.org.au
All volunteers require a National Police Clearance before participating, and renewal checks every three years thereafter.
If your volunteer application is successful, your clearance will be arranged through Guide Dogs prior to commencing your role.
Raise a puppy
Our volunteer Puppy Raisers care for our puppies on their journey to become Guide Dogs, Autism Assistance Dogs and Therapy Dogs. Puppies begin training from 8-10 weeks of age and remain in training until they come of age.
You can play an essential role in their development, integrating the puppy into your daily routines and introducing them to a range of new experiences and environments as they prepare for their important career. The goal is to nurture each puppy so they become well socialised, confident and focused before they embark on their formal training program.
Puppy Raisers receive ongoing training and support throughout this period. You'll develop a powerful bond with an amazing animal and play an important role in helping people with low vision or blindness, children with autism, and their families to achieve independence.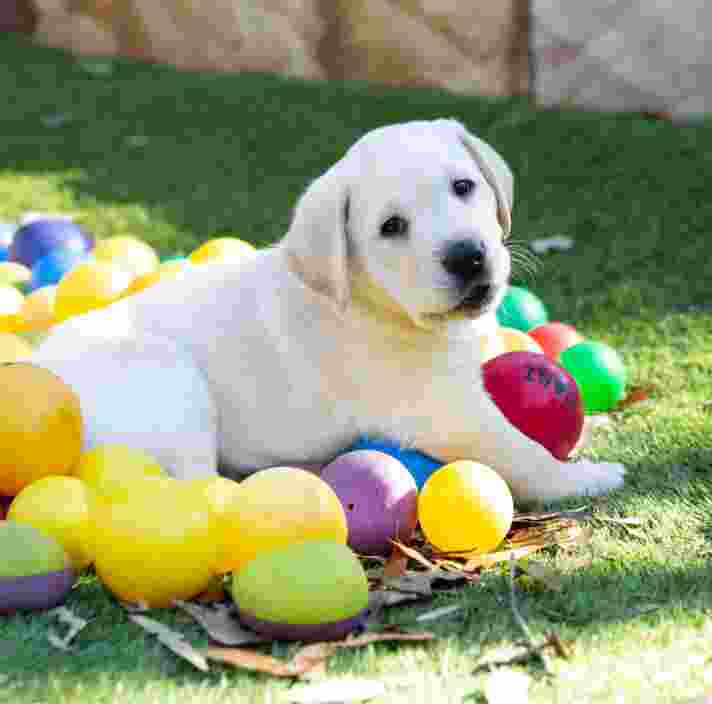 Care for a dog-in-training
Play a vital role in helping our dogs-in-training to prepare for their life-changing careers.
Once our puppies are ready to begin formal training, our volunteer Home Boarders step in to provide a loving home during this period.
Our dogs in formal training stay at our onsite kennels during the week, to take part in their training sessions, and stay with a Home Boarder over the weekend. All food and veterinary bills are covered by Guide Dogs during the dog's stay.
Home Boarding is an ideal way to enjoy the benefits of having a dog, without the need to keep them occupied during the week. It also provides more flexibility, making it the perfect role for people who want to volunteer but might not meet all of our Puppy Raising criteria.
Who can be a Home Boarder?
We need volunteers who:
are over 18 years of age
live in the Adelaide metropolitan area
have a full driver's licence and a car
have a secure yard
are prepared for the dog to live and sleep inside their home.
We also have Short-term Boarding opportunities available if you would prefer to volunteer occasionally. Our Short-Term Boarders look after dogs and puppies on an 'as needed' basis, sometimes over a weekend or for several weeks at a time.
For more information on becoming a Short-term or Home Boarder, please contact our HR team on volunteering@guidedogs.org.au or (08) 8115 6050.
Volunteer vacancies
We are currently seeking volunteers to fulfil the following roles:
Expressions of interest for Community Talk Volunteers.
Expressions of interest for Collection Dog Volunteers.
To learn more about how you can get involved with Guide Dogs, contact our HR team: