Working side-by-side
Live the life you want.
You can maximise your independence with our wide range of specialist vision services.
Through our Low Vision Services, Occupational Therapy, Orientation and Mobility Services and Assistive Technology, you can get personalised support and develop new skills to live the life you want.
Vision loss creates different challenges for different people. If you, or someone you care about, is experiencing difficulty with independence in the home or in the community, using technology or general mobility, our expert team is here to support you.
Download our Vision Services Overview booklet here.
(click here for the plain text version)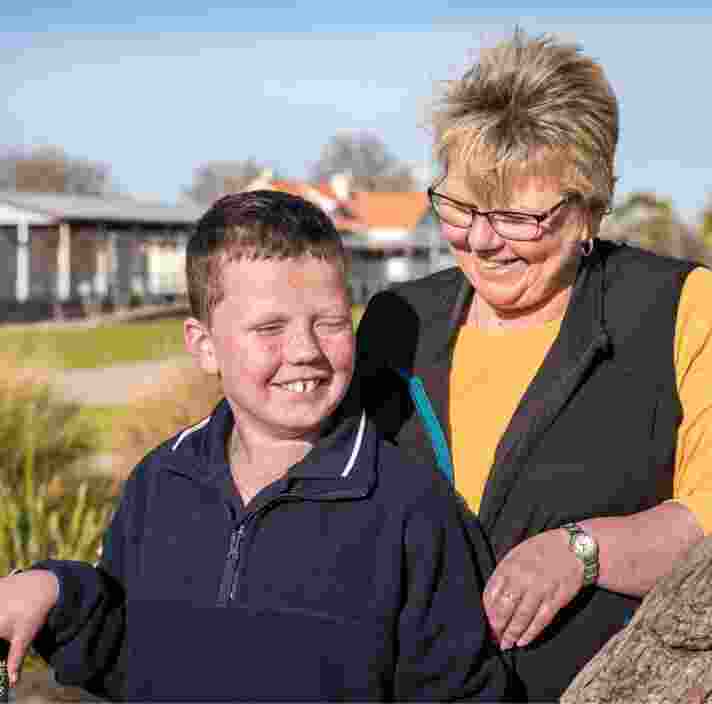 Our support is flexible and tailored to you
We know that no two journeys are the same.
We can support people of any age and level of vision loss. You or someone you care about may be diagnosed with, but certainly not limited to:
Age-Related Macular Degeneration
Glaucoma
Cortical Vision Impairment (CVI)
Ocular Albinism
Hereditary vision loss, e.g. Retinitis Pigmentosa
Post-stroke visual changes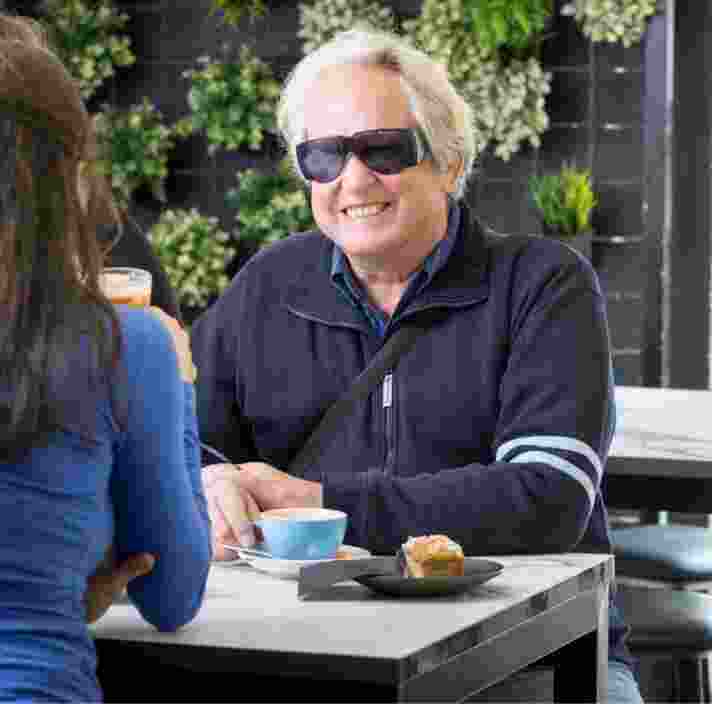 Find the right information, support and services.
Embrace your independence.
Our range of specialist vision services includes:
Adult Mobility: Develop skills to get around your home and community safely and with confidence, at every stage of life.
Guide Dog Mobility: Partner with a Guide Dog and participate in Guide Dog Mobility training to become more confident moving through life.
Children's Services: Whatever milestones your child or teen wants to achieve so they can feel happy and confident, our vision specialists can offer training, encouragement and support.
Low Vision Services: Receive specialist assessments, support and advice to ensure your lifestyle and environment are optimised to suit your level of vision.
Occupational Therapy: Work with Occupational Therapists to identify personal goals and learn practical skills to achieve them. These can include cooking, caring for your family, living independently, and managing your own financial transactions.
Neurological Vision Service: If you've experienced a change in vision through accident or injury to the brain, explore new skills for new life circumstances with our Neurological Vision Service. Maximise your remaining vision, learn to move through different environments and communicate with people in the community.
Assistive Technology: Access Assistive Technology training to make life easier. Whether it's your smartphone or a specific aid like GPS devices, improve your confidence with technology that suits your needs.
Leisure & Lifestyle Services: Connect with others, make new friends, access peer support groups and socialise with the community through our Leisure & Lifestyle Services.
"When I first lost my vision, I felt isolated. With the support of Guide Dogs, I regained my independence. I feel part of life again."
Request a service
Start the journey towards greater independence.