How to get involved
Make a real difference.
Did you know it costs more than $50,000 to train a Guide Dog, Assistance Dog or  Facility Dog?
Our vital work means so much to people living with low vision or blindness, children with autism, and their families. With minimal Government funding and a growing demand for our specialist support, we rely on our dedicated supporters to help us raise much-needed funds and continue changing lives.
There are many ways you can get involved: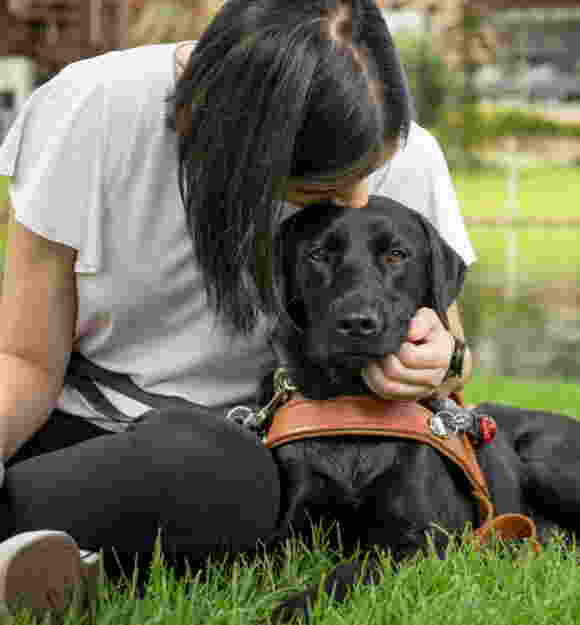 To learn more about raising funds to support Guide Dogs, contact our Fundraising team:
Holding an event
Host a fundraiser.
Holding your own fundraising event is one of the simplest and most rewarding ways you can support Guide Dogs and help make a difference for people living with disability.
Just pick a fundraising idea, register your event with Guide Dogs, and we'll support you every step of the way to ensure your fundraiser is a success. We have lots of fun ideas to get you started! You could hold a pupcake stall, dinner party, raffle or more – the possibilities are endless.
No matter how you choose to help, you can feel good about the positive impact you will make. All funds raised will help Guide Dogs continue delivering our life-changing services to enable independence for people living with low vision or blindness, children with autism, and their families.
To get started or register an event, call (08) 8203 8332 or email fundraising@guidedogs.org.au and our friendly Fundraising team will be in touch to help you.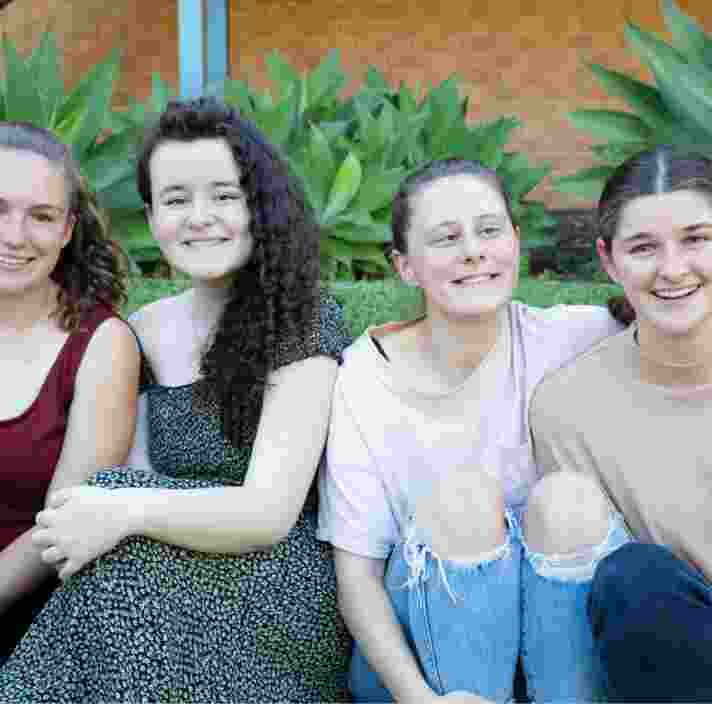 Involving the community
Community Talks.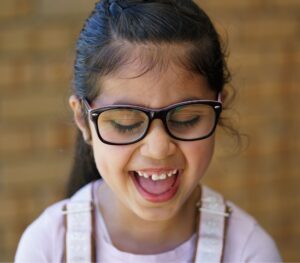 Our Community Talks program offers organisations, community groups, and educational institutions a unique opportunity to learn more about who we are and what we do from one of Guide Dogs' engaging community speakers. Presentations cover a range of topics and can cater to a variety of audiences, from students to corporate offices and community groups.
As a not-for-profit organisation, Guide Dogs relies heavily on donations from the community to provide our vital services. As such, we ask organisations that wish to book a Community Talk to contribute a minimum $100 donation. If you do not have the funds immediately available, we have a variety of fundraising options that can assist you in raising the donation.
To ensure the health and wellbeing of our clients, volunteers staff and the public, Community Talks are currently unavailable at this time. If you have any enquiries, please call (08) 8115 6060.
PAWGUST.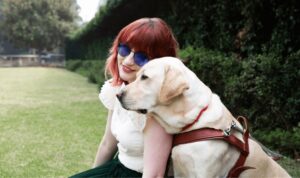 PAWGUST is Guide Dogs' national fundraising event that encourages people and their pooches to brave the cold and walk or run at least 30 minutes every day in August to raise funds for Guide Dogs.
The funds you raise during PAWGUST will go towards helping breed, raise and train Guide Dogs so that we can create a world where everyone who needs a Guide Dog, has a Guide Dog. PAWGUST participants (and their dog/s) will experience physical and mental health benefits from the challenge – leading to happier, healthier lives.
Leaving a Gift in your Will
Celebrate the generosity and life of a loved one when they pass away.
By offering friends and family the opportunity to make a donation to Guide Dogs instead of sending flowers, you can honour their memory and make a life-changing difference for people with low vision or blindness, children with autism, and their families.
If you wish to receive In Memory donations when you pass away, it may be helpful to inform your family, friends, estate executor or include instructions in your Will. If you would like more information about this, or about leaving a gift to Guide Dogs in your will, please contact our friendly team on (08) 8203 8302 or email fundraising@guidedogs.org.au.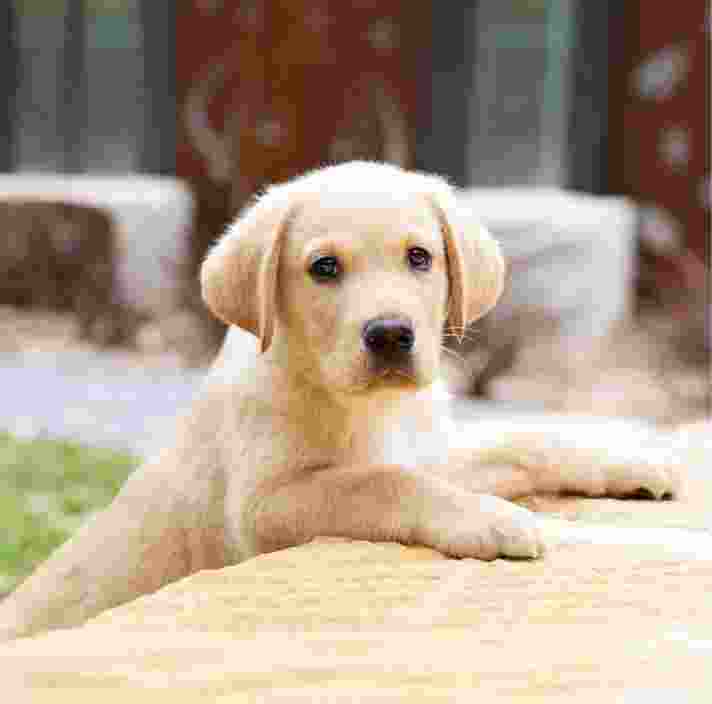 Host a Collection Dog
Could you provide a home for a Collection Dog at your business?
Our iconic Collection Dogs enables businesses to raise vital funds for Guide Dogs at no cost, other than a small amount of counter or floor space.
How do Collection Dogs work?
Our Fundraising volunteers regularly attend businesses to empty and maintain our Collection Dogs. Large Collection Dogs are maintained on site, while small Collection Dogs are replaced with a new dog each time. Once the contents have been counted, businesses receive a letter detailing how much money their dog has collected.
Our large Collection Dogs are around 85 cm tall and are suitable for high volume areas, such as supermarkets, shopping centres and large variety stores. Our small Collection Dogs are about 28 cm tall and can sit on a counter near a cash register, such as a hotel, newsagency or bakery. All our Collection Dogs are labelled with our logo and contact details.
How can I get involved?
If you would like to be one of the many businesses that support Guide Dogs by hosting a Collection Dog, please contact our friendly Fundraising team:
Direct Collect Recycling
Could your workplace collect bottles and cans for Guide Dogs?
Stop throwing money away and start recycling for good!
Your workplace can support Guide Dogs without spending a cent. We've partnered with Direct Collect – a recycling bin collection service providing businesses with a dedicated bin for 10¢ refundable bottles, cans and containers.
Sign up with Direct Collect and receive a bin delivered to your office at no cost – all you need to do is book a collection when the bin is full. Select Guide Dogs SA/NT as your charity of choice and 100% of your collection refund will be donated to us to help turn adorable puppies into Guide Dogs and Assistance Dogs!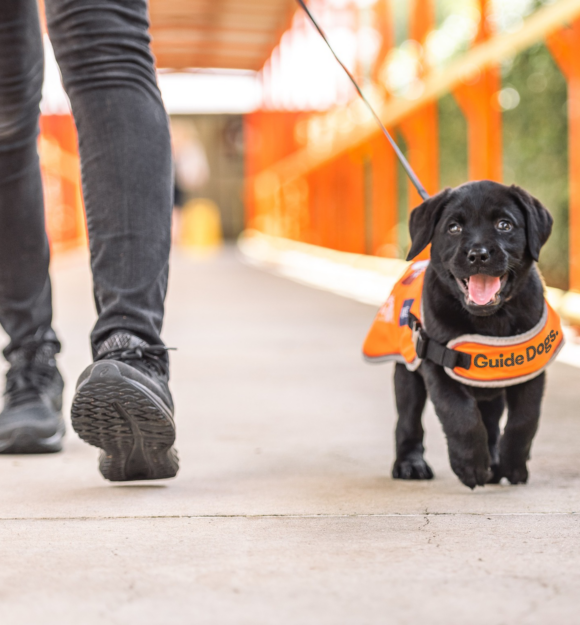 How can I get involved?
If you'd like to learn more, please visit the Direct Collect website or contact our friendly fundraising team: