Explore your child's potential
We all learn to interact with the world from a young age.
Through safe play and exploring new environments with confidence, we learn about ourselves, each other, and how to be part of a community.
Children and teens with low vision or blindness are no different. However, they need to develop a different set of skills to understand and move through the world. These skills are taught by our vision specialist Occupational Therapists and Orientation and Mobility Instructors.
Training focuses on teaching children to build independence in daily tasks, navigating their home and community, and providing support while they adapt to a change in their vision. We also offer collaborative service provision, working with your child's existing network of health professionals to adapt our training so we can best support your child's vision needs.
Our Children's Services enhance your child's independence to improve their confidence at school, at home, in the community, and even as teens transitioning into young adulthood.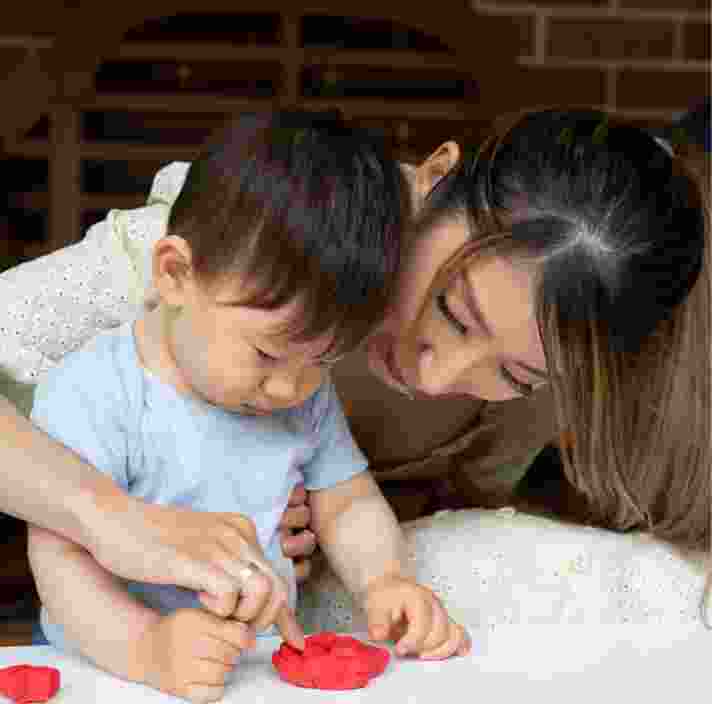 Early Childhood Intervention
Ongoing support for parents of babies with low vision or blindness.
For young children with low vision or blindness aged from birth to six years, early intervention provides the skills and confidence they need to achieve their goals throughout life.
Our vision specialist Occupational Therapists and Orientation and Mobility Instructors work with young children and their families to develop essential skills to support their independence, participation, inclusion and wellbeing.
Through this training, your child will learn to engage in everyday activities like navigating their home, dressing independently, and playing safely with their siblings or peers.
Early Childhood Intervention focuses on supporting your child to achieve key developmental milestones to prepare them for pre-school and beyond, laying a strong foundation for the best outcomes for their future.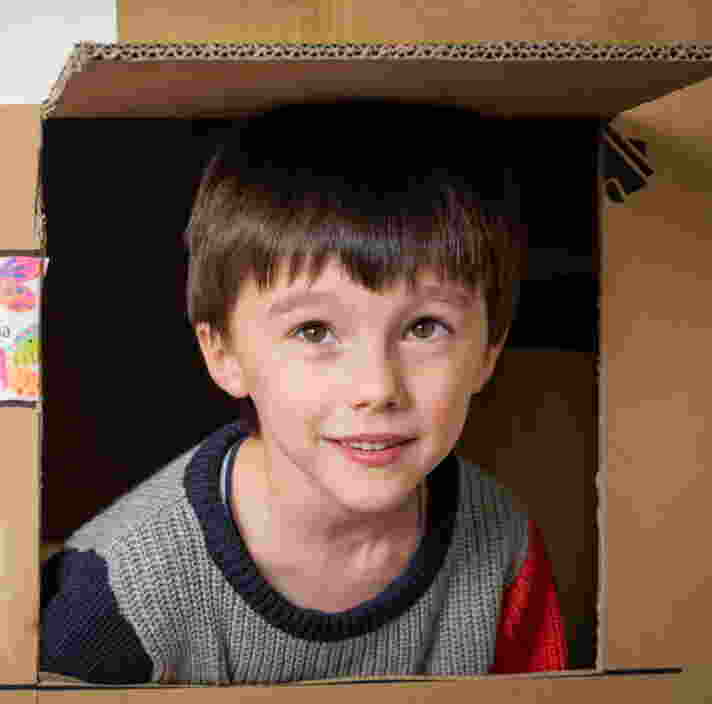 Support for every step of your child's journey
With our specialised Children's Services, your child can learn all sorts of valuable techniques:
Travelling safely

Including skills to move throughout their home and the community, catch public transport and use mobility aids to travel with confidence.

Building relationships

Including skills to make new friends, interact with other people in the community and make the most of family relationships.

Participation in activities

Including group or leisure activities like reading, playing sport or learning a musical instrument.

Preparing for adulthood

Including skills to shop for groceries, manage money, cook basic meals, prepare for working life and learn independent thinking and problem-solving skills.

Strategies for school and study

Including skills to get around the school yard, support to ensure teachers understand your child's vision needs, and advice on classroom and home modifications to maximise learning opportunities. This training aligns with established school programs.
Programs that grow with your child
Tailored to your child's needs, age and skill level.
And, just as kids quickly grow to meet new challenges or embrace new experiences, our programs do the same.
Our specialised Children's Services can flex to support your child through their entire school life – from junior years through to year 12 – introducing different techniques and assistive technology when they become relevant.
Importantly, all training is delivered with a focus on fun. Our team of vision specialists offer your child valuable practical skills while encouraging them to enjoy themselves, make friends, be creative, and explore their potential.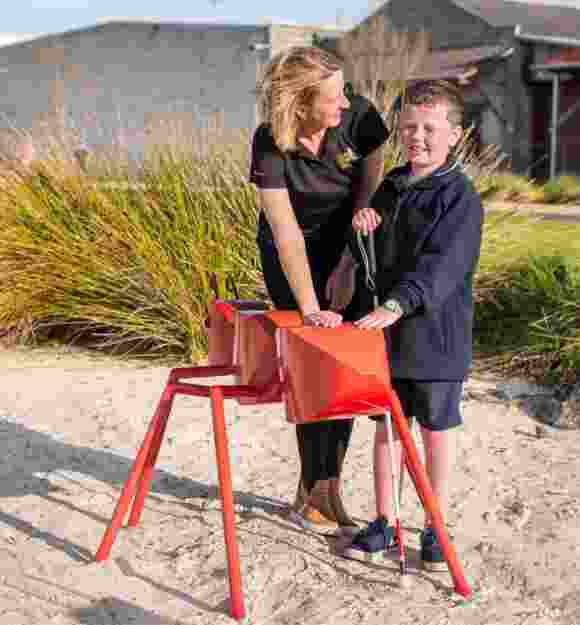 Depending on your child's goals, we tailor our individual programs to provide one-on-one support where your child is most comfortable. This could be in your home, at school, or out and about in the community.
As your child grows and their goals develop, we also offer group programs and camps. They can connect with new friends, access peer support groups and build their confidence through our Leisure & Lifestyle Services.
Learn more about Leisure & Lifestyle Services for your child
Make an enquiry
Contact us.
For more information on Children's Services, please contact our Client Services team:
We welcome referrals from any health professional, carer, family member or friend. Please ensure you have the consent of the child's guardian before requesting a service on their behalf.
Funding options
Your child may be eligible for funding support.
Your child may be eligible for funding support through the National Disability Insurance Scheme (NDIS), meaning the costs of your support could be covered.
We can also help you explore alternative funding pathways. For more information about funding support, contact our Client Services team on 1800 757 738 or email support@guidedogs.org.au.
Request a service
Start the journey towards greater independence.