Write your Will today to guarantee your legacy.
As a valued supporter of Guide Dogs SA/NT, for a limited time you can write your bespoke Will for 30% off. Through our partnership with Safewill, we're helping you take care of your loved ones.
Guide Dogs SA/NT invites you to write your Will for just $112 (usually $160) for a limited time. A gift included in your Will for Guide Dogs SA/NT will create incredible change for people living with low vision, blindness and specialised support needs, now and into the future.

You can find out more information here.

Click here to link to find out about how to write your will with Safewill – How to Write a Will Without a Lawyer | Safewill
The gift of a lifetime
Leave a lasting legacy.
The decision to leave a gift in your Will to Guide Dogs can make a profound difference to a person living with different levels of vision or a child with autism, and their family.
You may never meet the person whose life your kindness changes, but they will never forget you.
Your gift helps us provide a range of specialist services to enable independence, participation, inclusion and wellbeing. Breeding and training exceptional Guide Dogs and Autism Assistance Dogs is a significant part of this activity.
Gifts in Wills also help us provide ongoing mobility training to ensure that people with low vision or blindness can learn skills to achieve their goals, lead independent lives, and participate in their community.
All gifts are greatly valued and significantly help in our future planning.
Kate's story
Change the lives of people with low vision or blindness for years to come.
Gifts in Wills are invaluable both for us and the support services we provide for people in our community living with different vision levels.
Dedicated volunteer and Honorary Life Member, Kate, has made the generous decision to leave a gift to Guide Dogs in her Will. Read why she has chosen this powerful way to make a difference.
"As a long-time volunteer with Guide Dogs, I have had the privilege of witnessing the incredible skills, care and dedication that goes into transforming a lovable Labrador into a highly skilled Guide Dog or Autism Assistance Dog.
I've also been lucky enough to meet some of the clients who have been matched with a Guide Dog, and see firsthand the remarkable difference these dogs have made to their lives, providing improved mobility, confidence and independence.
My Will gives me peace of mind, knowing that my wishes will be respected. My family understands how much it means to me, and they recognise that I'm doing something special by making a gift to Guide Dogs.
By leaving a gift in my Will, I feel a genuine comfort knowing that I am assisting Guide Dogs to continue their life-changing work well into the future."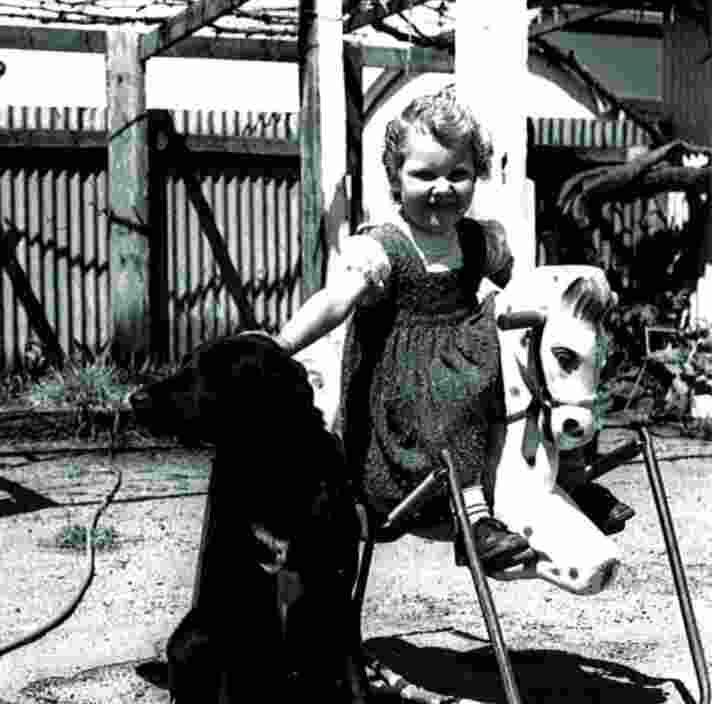 Become a 'Buddy for Life'
Thank you for considering Guide Dogs as a beneficiary in your Will.
If you choose to support us in this way, please let us know so we can invite you to be a member of our Buddy for Life Program.
Named after 'Buddy', the first Guide Dog ever trained, the program aims to ensure we honour your generosity and acknowledge your special relationship with Guide Dogs. Making us aware of your kind intentions also allows us to thank you appropriately and discuss how your gift may be used to maximum benefit.
As a member, you will become a valued part of the Guide Dogs community. With your support, we can continue to uphold Buddy's legacy and continue our vital work enabling people with low vision or blindness, children with autism, and their families to achieve their goals – now and into the future.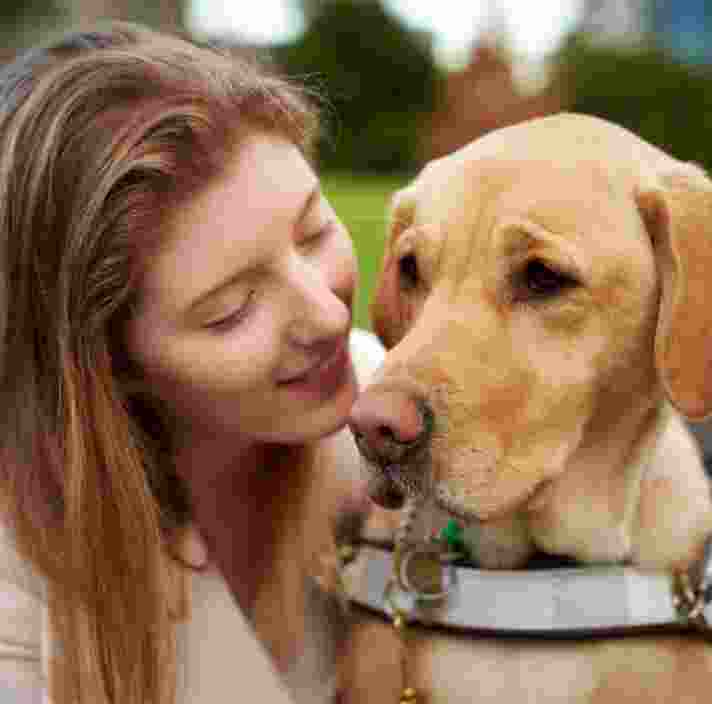 Gifts in Wills enquiries
Get in touch to find out more.
If you would like more information about leaving a gift to Guide Dogs in your Will, you can:
Information for Solicitors and Executors
Useful information for professionals.
Download the document below for information regarding gifts in Wills that may be useful to solicitors and executors.
How to remember Guide Dogs
Follow these steps when leaving a gift to Guide Dogs in your Will.
Contact Deidrei Lennon, Planned Giving Officer, by calling her on (08) 8203 8302. Deidrei and our team are here to provide all the information you need. We would love to hear from you.
Consult your legal advisor to ensure the option you have chosen best reflects your intentions. We recommend you seek the advice of an independent solicitor or qualified legal advisor before making or revising your Will. You should also seek qualified advice before choosing executors to administer your estate.
Discuss your decision with your family and loved ones. This will ensure they understand and support your reasons for choosing to help Guide Dogs in such a powerful way.
Download your free guide to leaving a gift to Guide Dogs in your Will or contact the Gifts in Wills team for a confidential, no-obligation chat.
Confidential Response Form